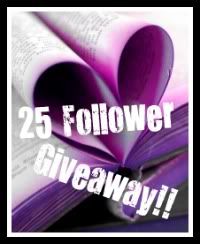 I promised that if I got to 50 followers during my giveaway I would be adding ANOTHER book to the list of prizes for one lucky winner, and because thanks to all of my lovely lovely followers out there who have spread the word about me this happened!!! So now, one lucky winner will receive a copy of
The Hunger Games by Suzanne Collins
in celebration of the upcoming movie and sticking with the dystopian theme I'll be adding a copy of.....
This is one of my all time favorite series but not a lot of people I know have read it! They just came out with these beautiful new comers for the entire series so I feel the need to spread it around via my giveaway!!
Thank you all for celebrating with me, but the fun isn't over yet! You still have a month to enter and if you can get me up to 100 followers I will add ANOTHER prize to the bunch! You could have the chance to win these two prizes plus one more book! And the final prize will be an AWESOME read that just came out recently and is on my review list ;) So get to spreading my great news!
And to get those of you who haven't read The Hunger Games even more excited, here's a trailer for the new movie. Now go read the book!!