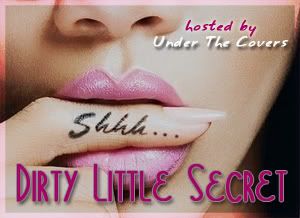 Dirty Little Secret is a weekly meme hosted by Under the Covers.
Every Thursday we get to know other bloggers and our readers more intimately by asking them a question hoping to reveal their dirty little secrets.
"If you could have wings, what would they look like?"
If I had wings, they would probably be like fairy wings. Something simple though, not like those crazy ones. I like the simple, sheer, lady-like wings, that are really delicate and fragile. I think something like this would be adorable.