On My Wishlist is a fun weekly event hosted by
Book Chick City
and runs every Saturday. It's where we list all the books we desperately want but haven't actually bought yet. They can be old, new or forthcoming. It's also an event that you can join in with too - Mr Linky is always at the ready for you to link your own 'On My Wishlist' post. If you want to know more click
here
.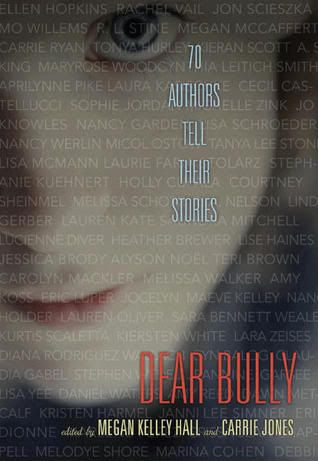 Dear Bully
by 70 different authors
Publication Date:
September 1st, 2011
Publisher:
HarperTeen
Page Count:
352
You are not alone

Discover how Lauren Kate transformed the feeling of that one mean girl getting under her skin into her first novel, how Lauren Oliver learned to celebrate ambiguity in her classmates and in herself, and how R.L. Stine turned being the "funny guy" into the best defense against the bullies in his class.

Today's top authors for teens come together to share their stories about bullying—as silent observers on the sidelines of high school, as victims, and as perpetrators—in a collection at turns moving and self-effacing, but always deeply personal.
Why I Want This Book:
Bullying is such an issue in the world today, especially with the increase in cyber bullying, making adolescence an even harder period in life. I think books like this are necessary to show people who are bullied that they can overcome bullying and even use it to their advantage. It would be especially useful in a classroom.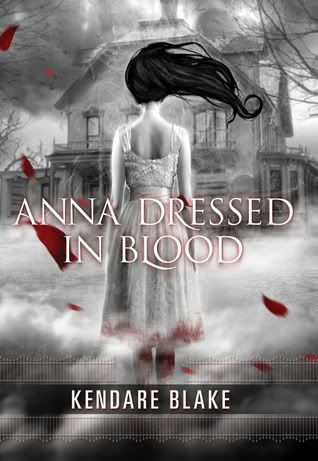 Anna Dressed in Blood
by Kendare Blake
Publication Date:
August 30th, 2011
Published By:
Tor Teen
Page Count:
316
Cas Lowood has inherited an unusual vocation: He kills the dead.
So did his father before him, until he was gruesomely murdered by a ghost he sought to kill. Now, armed with his father's mysterious and deadly athame, Cas travels the country with his kitchen-witch mother and their spirit-sniffing cat. Together they follow legends and local lore, trying to keep up with the murderous dead—keeping pesky things like the future and friends at bay.

When they arrive in a new town in search of a ghost the locals call Anna Dressed in Blood, Cas doesn't expect anything outside of the ordinary: track, hunt, kill. What he finds instead is a girl entangled in curses and rage, a ghost like he's never faced before. She still wears the dress she wore on the day of her brutal murder in 1958: once white, now stained red and dripping with blood. Since her death, Anna has killed any and every person who has dared to step into the deserted Victorian she used to call home.

But she, for whatever reason, spares Cas's life.
Why I Want This Book:
Okay who doesn't want this book? Seriously if you don't already have it, you've probably go it on your wishlist too. I definitely need this book, like, right now :)